When the abdominal muscle is open, it does not mean a real opening.
The straight abdominal muscles are connected in the middle with a tendinous plate, which gets stretched in the case of Diastasis Recti, causing the straight abdominal muscles to move apart. This is when we talk about an open abdominal muscle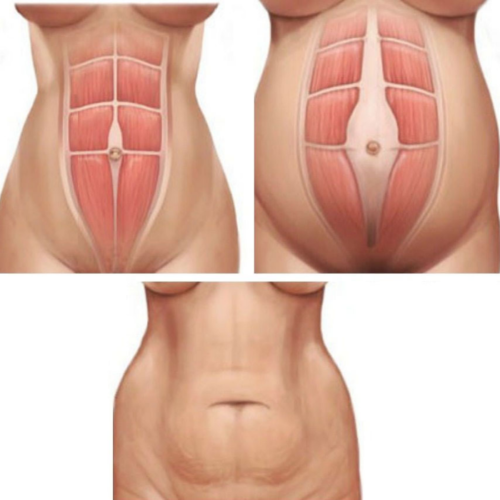 Where the tendinous plate is, the abdominal wall does not have a support there. This would be necessary in case of, for example belly press, to keep our organs in their place. If we start doing exercises requiring belly press, without the training, especially manufactured for open abdominal muscles, then the belly press will strain our organs from the inside even more to the weakened tendinous plate, which will cause it to stretch even more.
It means, if we start the exercise program with open abdominal muscle, we will most probably increase the severity of the opening.
It is worth paying attention to and treating such a condition, before we start actively put more load on our abdominal muscle.
With only a few months of exercise, the opening in between the abdominal muscles could be reduced immensely, after which with the correct exercise program and care, a stable abdominal wall can be reached.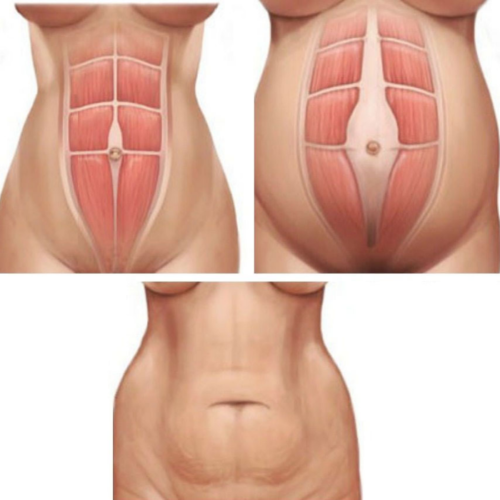 It is important to rehabilitate the abdominal wall exposed to extreme stress during pregnancy as soon as possible!!
Bellyy exercise program could be a help with this, which could be started the next day after a complication free delivery. Register, assess the condition of your abdominal wall, and if needed, start the Bellyy exercise program.